If you would like to know more about us, or enquire about attending steps please get in touch.
If you would like to refer someone for support then please click the button below and complete the secure Google referral form.
Erol and Shania have been developing their skills in the kitchen, producing delicious cupcakes. I'm sure you'll agree those cakes look exceedingly good and could compete with Mr Kipling. Well
Read More »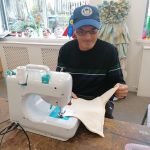 Our textiles group have been getting festive, producing Christmas Stockings and Gonks. These creative projects have enabled our attendees to demonstrate their developing skills with fantastic results.
Read More »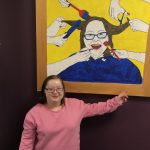 Our art group were inspired by this fantastic photograph of Hannah to create a collaborative painting for the salon in the style of American Pop artist Roy Lichtenstein. A huge
Read More »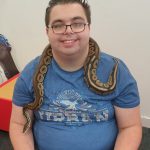 Curious Critters with their range of exotic animals have visited our final group this morning. We would like to take this opportunity to once again thank Danny for a fantastic
Read More »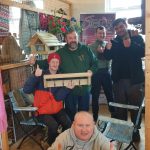 We are pleased to announce the opening of our stall at Grants Furniture, Obscurities and Gifts. Our stall will be stocking for sale a wide range of wood products and
Read More »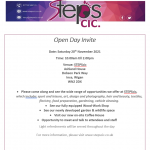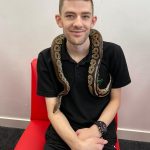 We have had another fantastic visit this morning from Curious Critters. Attendees have thoroughly enjoyed their encounter with a range of exotic animals. We would like to take this opportunity
Read More »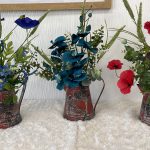 Our budding florists have repurposed these rustic pitchers to instantly brighten up the room. Using their developing knowledge, they have chosen their own flowers and foliage, trimmed, arranged and added
Read More »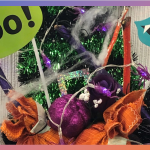 What a spooktacular day we have had! Looking frighteningly good in our Halloween costumes we have enjoyed themed games, pumpkin carving, scaryoke, Halloween bingo and a delicious buffet lunch. A
Read More »